Increase profits and attract more clients with a dedicated aviation marketing agency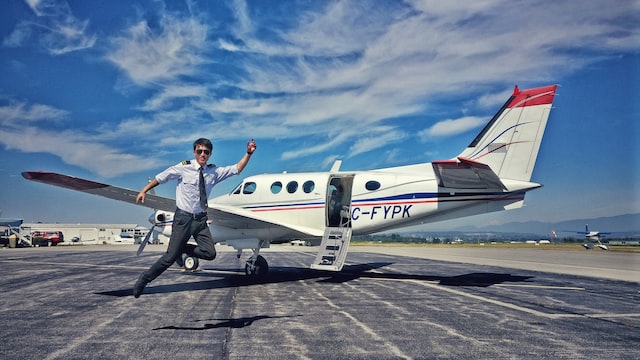 Aviation marketing agency for private jet charter and business aviation companies, air ambulances, flight schools, aircraft brokers
Attract more clients
Using our advanced marketing strategies, we are able to create personalized campaigns to target the right customers for your business.
Increase your aviation company's brand visibility
Stand out from your competitors as an aviation company with a marketing strategy tailored just for you.
Increase profit of your aviation company
Imagine having a money printing machine.
This is how a good marketing strategy works.
It is a money multiplication engine. Invest an amount and get 2x, 5x, 10x, 100x more/
1. Create a winning strategy for your aviation company
We analyize the strenghts of your company
Create an ideal customer profile
Research ways and channels to reach the ideal customers for your business
2. Create / optimize your website for conversion
We make sure that your existing or new website is a sales machine, able to take the visitors and convert them into clients.
After studying hundreds of websites and strategies we have created a free website builder for aviation companies but if you need more, we can squeeze the most of your current website.
3. Drive traffic to your website
SEO for your aviation company's website – we will make sure that your website and company are visible online when someone searches for keywords that are relevant to you
Content Marketing Strategies – our aviation marketing agency will help your business develop content marketing strategies to engage potential customers
Enhance Social Media Presence -we will help your business create social media campaigns and build a strong presence on the right social media platforms that are used the most by your customer profiles
Utilize Influencers – we will help you partner with aviation influencers to reach larger audiences and get more exposure.
4. Track and Measure Results
Monitor and analyze the performance of campaigns to optimize strategies and maximize the return of investment (ROI).
We will help you get more clients if you are
Private Jet Company
Business Aviation Company
Air Ambulance Company
Flight School
Regional Airline
Aircraft Brokers
Aviation Association
Flying Club
Aviation Startup
Why work with us?
We understand the aviation industry.
We are pilots and digital marketers with more than 15 years of experience in the field.
Our expertize: strategy, SEO, social media marketing, paid ads (Facebook, Google, LinkedIn, Reddit, Quora, etc), conversion rate optimization, influencer marketing.